FABULOUS Dining options
Starbucks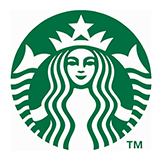 Starbucks at Coushatta Casino Resort!
Starbucks® offers handcrafted beverages, premium teas, fine pastries and other delectable treats. At locations around the world, artfully roasted high-quality arabica coffee is brewed with care and served one cup at a time.
The new Starbucks is conveniently located in the Grand Hotel directly across the lobby from the front desk.
HOURS
Sunday-Thursday • 6am-7pm
Friday & Saturday • 6am-8pm