FABULOUS Dining options
Big Sky Steakhouse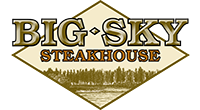 Big Sky is temporarily closed at this time. Please check back at a later date for additional details and information.
ABOUT BIG SKY STEAKHOUSE
Our custom cuts and aging process offer incredibly tender, naturally juicy, abundantly flavorful, and quite frankly the best beef money can buy.
Full Service Bar
Big Sky Steakhouse has a beautiful full service bar with comfortable seating and an ever-changing light show. You do not have to be dining with us in the restaurant to enjoy the bar––stroll in from the gaming floor and join us for a drink!
Reservations
To reserve your table, please phone 800.584.7263, ext. 7004.