FABULOUS Dining options
Diner 165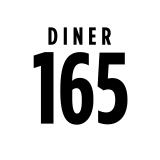 Diner 165 is now open with new hours. Some tables may be unavailable or arranged differently to ensure appropriate social distancing.
New HOURS
Open Daily • 7am-2pm
About Diner 165
We've re-opened! Located in Seven Clans Hotel lobby, this diner-inspired eatery is a great choice for easy, fast, convenient, and oh-so-good burgers, pizza, shakes, sodas and coffee! Open daily.