FABULOUS Dining options
Lagniappe Market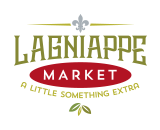 Lagniappe Market is now open for regular business hours. Some tables may be unavailable or arranged differently to ensure appropriate social distancing.
About Lagniappe Market
Introducing Lagniappe Market! A collection of culinary experiences in a contemporary food hall setting. Lagniappe Market features a variety of fast-casual eateries plus a convenient "Grab N Geaux" area to pick up pre-prepared food quickly.
Lagniappe Market is located next to Gumbeaux's on the casino floor.
HOURS
The Butcher Block
Grab N Geaux
Hunt Brothers Pizza
Open Daily • 24 hours
Bayou Bowls
Sabine Salad Co.
Both Closed
Atchafalaya Cajun Kitchen
Noodles Express
Both Open Daily
Sunday-Thursday • 11am-10pm
Friday & Saturday • 11am-3am