Amazing Amenities & Activities
Kids Quest & Cyber Quest
Kids Quest and Cyber Quest guests please enter through the exterior porte cochére main casino entrance only, to accommodate renovations.
Let your kids have as much fun as you do! We offer supervised childcare and a teen arcade open 7 days a week.
Winter/Spring
(Jan 1 - May 15)
Mon-Thu: 2pm–10pm
Fri: 2pm–3am
Sat: 10am–3am
Sun: 10am–12 midnight
Summer Hours
(May 16 - Sept 8)
Mon-Wed: 10am–1am
Thu: 10am–2am
Fri-Sat: 10am-3am
Sun: 10am-2am
Fall Hours
(Sept 9 - Dec 31)
Mon-Thu: 2pm–10pm
Fri: 2pm–3am
Sat: 10am–3am
Sun: 10am–12 midnight
---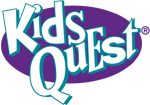 KIDS QUEST
Our fully supervised Kids Quest facility offers top quality childcare in a safe, wholesome and fun environment. Children ages 6 weeks to 12 years can enjoy a wide range of exciting activities. At Coushatta Casino Resort, affording our guests a truly family-friendly environment is one of our top priorities!
There is so much to do at Kids Quest! Kids can explore the indoor playground filled with slides and tunnels; experience the thrill of the latest non-violent video and arcade games; sing and perform their favorite songs on the Karaoke Star Stage; enjoy imagination and creative play in the Barbie® doll house community, with the Lego® blocks, or dramatic play equipment. If kids need a little quiet time there are arts and crafts activities, a place to curl up with a book, or watch a favorite feature film. We now also have an iPad™ station and the Wii U™ with Lego City Undercover, Super Mario Bros., and Nintendo Land!
Kids Quest is a shoe-free environment and socks are required (available for purchase).
Back in Time
Every weekend in February
Back in Time: February 6-8
I Heart You: February 13-15
Mardi Gras: February 20-22
Egyptian: February 27 - March 1
Magical Mystery
Every weekend in March
Magical Mystery: March 6-8
I Love Food: March 13-15
Futuristic: March 20-22
Spring is Here: March 27-29
Grossology Science
Every weekend in April
Grossology: April 3-5
Geology: April 10-12
Ornithology: April 17-19
Chemicals: April 24-26
Visiting Coushatta Soon?
Supervised and Safe, Lots to Keep Them Busy, Extra Special Care
Our littlest guests are top priorities; the infant and toddler room provides a safe and nuturing environment with infant swings, walkers, and a separate sleep area with cribs.
Please give us a call 1-800-584-7263. Visit www.kidsquest.com for more information!
NEW Rates
Tiny Tot $9.00/hr daily
Child $8.50/hr daily
Tiny Tot: 6 weeks - 29 months | Child: Over 30 months
New for Advantage Club members!
You may now use your comp cash at Kids Quest! Just present your Advantage Club card at the time of payment.
---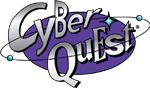 CYBER QUEST
Cyber Quest is a high-tech, non-violent arcade center that challenges video and arcade game enthusiasts with an ever-changing video lineup. Our entertainment center is well lit, professionally supervised, and serves guests of all ages. There are over 60 of the hottest state-of-the-art game, and a variety of redemption prizes to choose from. Staff are available to assist children in finding games that are well-suited for them. An adult must accompany children under 12.
Join the Quest Club!
Credits are stored on the Club Card for easy game play. Club Cards can be recharged with any amount. Play all games using your Club Card with the exception of token-operated games.