MORE TABLES. MORE SLOTS. MORE FUN.
Halloween Costume Contest
October 28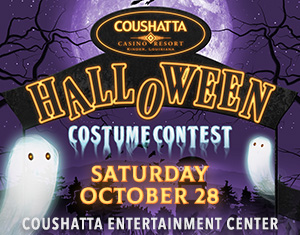 Join us for the 2023 Halloween Costume Contest!
Saturday, October 28 • Coushatta Entertainment Center
Put on your scary/funny/cute costume and join us for this year's Halloween Costume Contest! The top ten finalists win cash and prizes. With special celebrity judges, DJ and live music.
Register 6pm-8:30pm in the Coushatta Entertainment Center. Judging begins at 9pm.
No group entries—only individual contestant and couple contestant entries will be accepted. See Official Rules for complete information.
Official Contest Rules (PDF) >
Celebrity judges include CJ, Fast and Renée (BIG 102.1 Lafayette), Mike Soileau and Chad Austin (Gator 99.5 Lake Charles). With DJ TySki and MC Chaston (Gator 99.5 Lake Charles) and live music by Troy Laz Band 10pm-1am.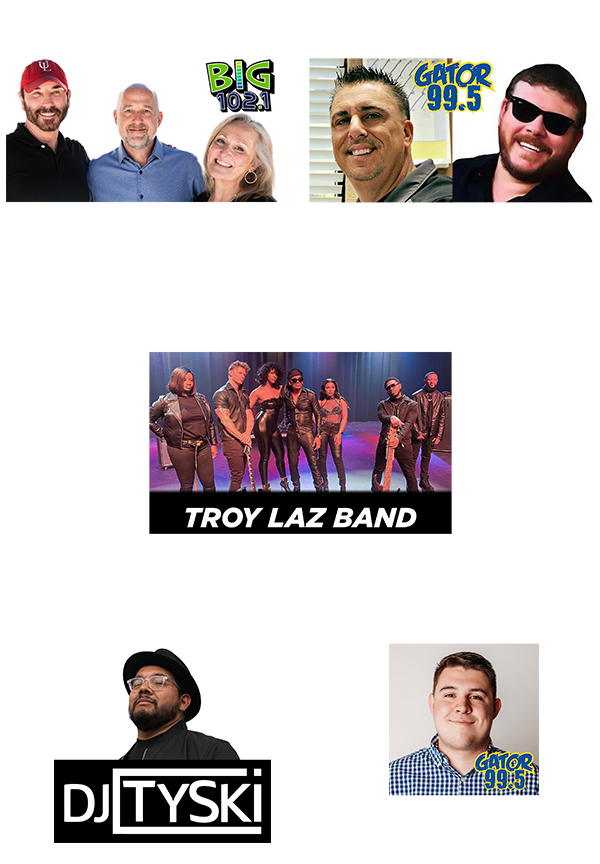 CONTEST PRIZES

1st Place: $5,000 Cash
2nd Place: $2,500 Free Slot Play
3rd Place: $1,500 Free Slot Play
4th Place: $1,000 Free Slot Play
5th Place: $500 Free Slot Play
6th-10th Place: $100 Free Slot Play each
---
Safety Policy
Must be 21 years of age or older.
Coushatta Casino Resort reserves the right to alter or cancel any event or promotion without prior notice. Offers are not intended for excluded guests.