Live Events & Entertainment
December Vietnamese Concert
December 12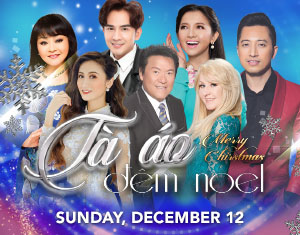 An evening of Musical Entertainment featuring Popular Vietnamese Artists
Sunday, December 12 at 6pm • Coushatta Conference Center
Come enjoy musical entertainment with Hương Lan, Đan Trường, Diễm Liên, Huy Vũ, Công Thành, Lyn, Tina Ngọc Lan, and Ban Nhạc Mì ăn Liền.
Admission is FREE with your FREE Advantage Club card. Limited seating, call early to reserve your ticket. Tickets will be distributed at the Executive Host office 12pm-4:30pm on the day of the event. After 4:30pm tickets will be at the Conference Center and base on availability.
For tickets and more information please contact Jackie Pham at 337-496-8745 or Asian marketing at 337-738-1320.
Showtime
Doors open 5pm • Show starts 6pm
Don't Miss the Fun!
---
Safety Policy
Must be 21 years of age or older.
Coushatta Casino Resort reserves the right to alter or cancel any event or promotion without prior notice. Offers are not intended for excluded guests.